A Community Based Website Where You Can Have Your Trips Funded By Those That Wish To Travel Vicariously Through Your Perspective! 
One Of The Most Common Regrets People Have Is Not Traveling!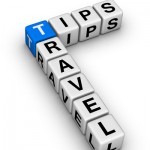 Frequently Asked Questions
It's an easy safe and secure way to raise funds for your trips. 
Site members add funds to your future travel experiences in exchange for access to blog, videos, and photos that you share before, during, and after your trip. 

Planning and Funding Your Trip Through FundMyTrips.Com Entitles you to exclusive travel discounts. 
You can use the funds to help pay or offset the following, Airfare, Hotels, Rental Cars, Dining, Theater Tickets, Amusement Parks, Uber, Wardrobe, Luggage. You can not use the funds for bill payments or non related trip experiences. 
Your Funds Will Be Available To Fund Your Trip 7-14 Business Days After Your Goal Has Been Reached
There is no limit on the amount that you can raise for your trip.
Site Members may have a daily funding limit. This can be lifted on a case by case bases. 
Start Your Trip Planning Today!
Have You Ever Priced The Trip Of Your Dreams?
Setup your Trip Fund Today & Travel Tomorrow!